Series of four photographic self-portraits and six digital image edits, respectively, taken in the months 11/2020 and 03/2021, in the course of the ongoing lockdowns caused by Covid-19; resumed in 2022 – one year later …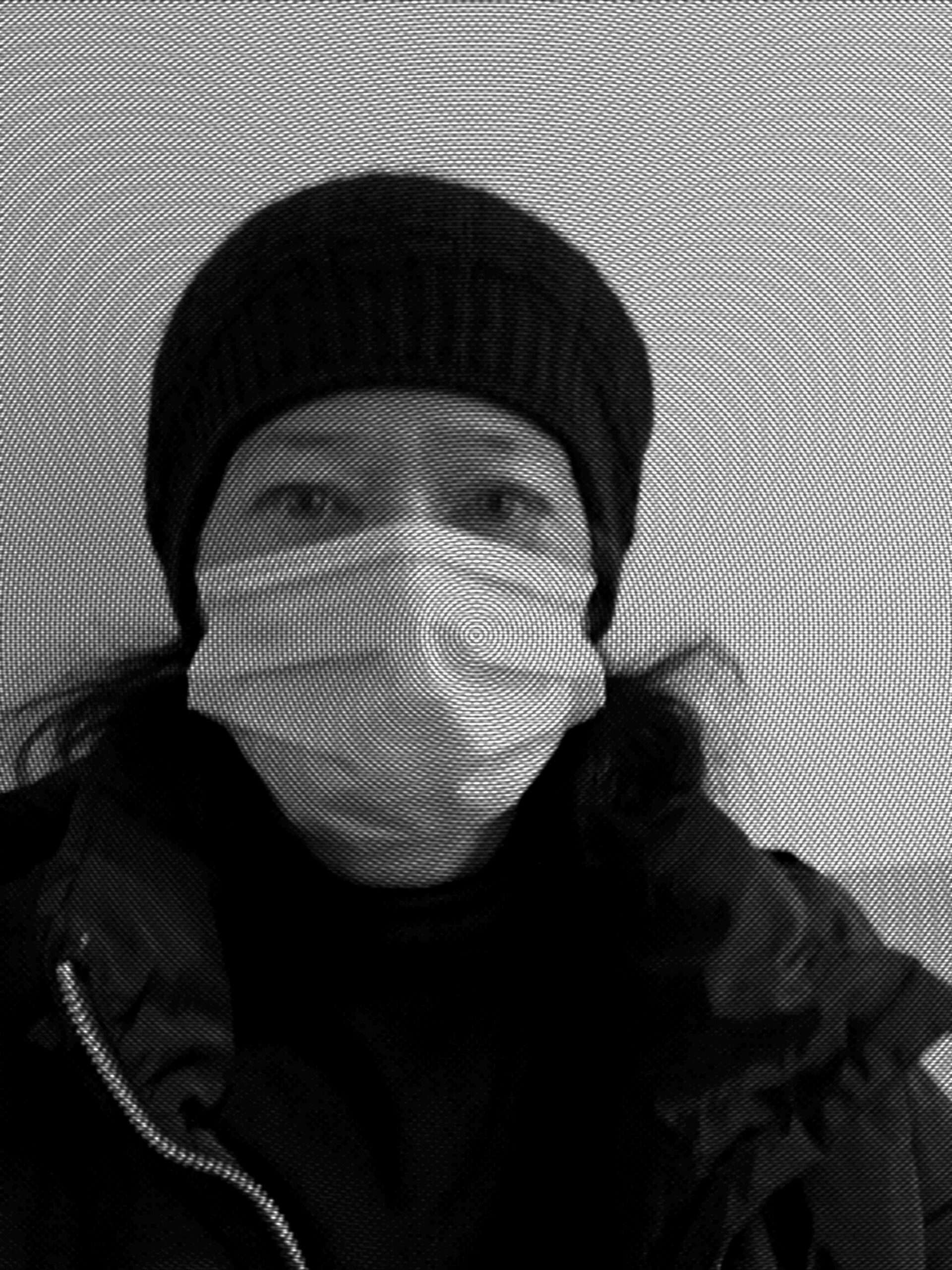 alexandra reill, SP19-22-creeping slip into despair. series of six digital photo edits, 2020 / 2021 / 2022
4 photos / 6 digital edits
2736 x 1932 px [1c, 72 dpi] original digital format each
mounted as 1 photo montage
or
23,17 x 16,36 cm [1c, 300 dpi] original digital print format each, mat on alu-dibond
the 3 vertical rows mounted as 3 high-format plates
production kanonmedia 2020 / 2021 / 2022


The photographs are taken as part of photographic projects that focus on the effects of the Covid-19-lockdown regulations on the artist in the period between autumn 2019 and spring 2022, and on the artist's development during that period in the form of a continuous, chronological self-documentation / a long series of self-portraits. As part of this works, all self-portraits included in these projects are subjected to the same kind of image processing.
The digital edits contained in SP19-22-creeping slip into despair – in their constellation as a two-row image installation of the respective status from 11/2020 and that from 03/2021 – form an independent series, which constitutes a clear testimony of the creeping slide into despair, not least caused by the persistent Covid-19-lockdown regulations between 03/2020 and 03/2021, which lead to an almost complete isolation of the artist in both private and professional terms.


Mounting options
The four photographs / six image edits form a wall installation.
In their digital format, the images are mounted in two rows, in the upper row the edits from the status 11/2020, in the lower row those from 03/2021, arranged from left to right in the chronology of the image titles. The horizontal rows show a slightly narrower distance between the images compared to the image constellation shown above. The spacing is also white. In their vertical arrangement, the pictures do not show any distance from each other.
In this arrangement, the six image edits are mounted as a static full screen presentation on a black flat monitor with a screen diagonal of approx. 21′′.
As an analog wall installation, the series hangs in the same constellation, in the form of three high-format digital prints on alu-dibond, each of which shows the combination of the upper and lower images shown above in a seamless arrangement.