Photo series of semi-close ups of the walls and the embedded infrastructure from the building site of a pharmacy, in Covid-19-lockdown times reigned by investments in the own renovation and at the same time giving customers full access to the pharmacy through the back entrance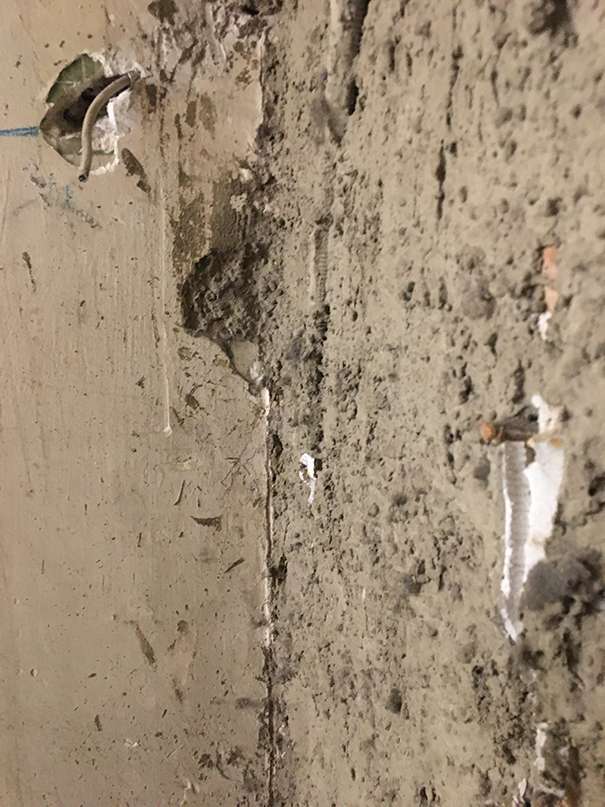 alexandra reill, Access to a pharmacy. photo series, 2021
4 digital photos
4032 x 3024 px [4c, 72 dpi] original size
34,14 x 25,60 cm each [4c, 300 dpi] digital photo print behind acrylic glass shiny
production kanonmedia 2021


The photographs were taken in 2021, as part of the Photo notes QU03_2019 project, and crystallized into their own photographic series. The images are semi-close ups of walls and the infrastructure embedded in them, photographable due to the renovation of a pharmacy that invests in its own premises during the lockdown restrictions imposed because of Covid-19, during which the costumers' access to the pharmacy is made possible all the time, through the back entrance only.

Mounting options
As an analog wall installation, the photos 01-03, as shown above, hang in a horizontal row. The distance between the images behaves in its proportionality slightly narrower than in the arrangement shown above. Photo 04 hangs in the same row, with a distance of about 30 cm as the last element.
Depending on the spatial setting and the by content-defined aesthetics of the exhibition design the format of a digital presentation is to be decided.