Chronologically arranged series of the moving capture of a power cable, consisting of three randomly taken photographic shots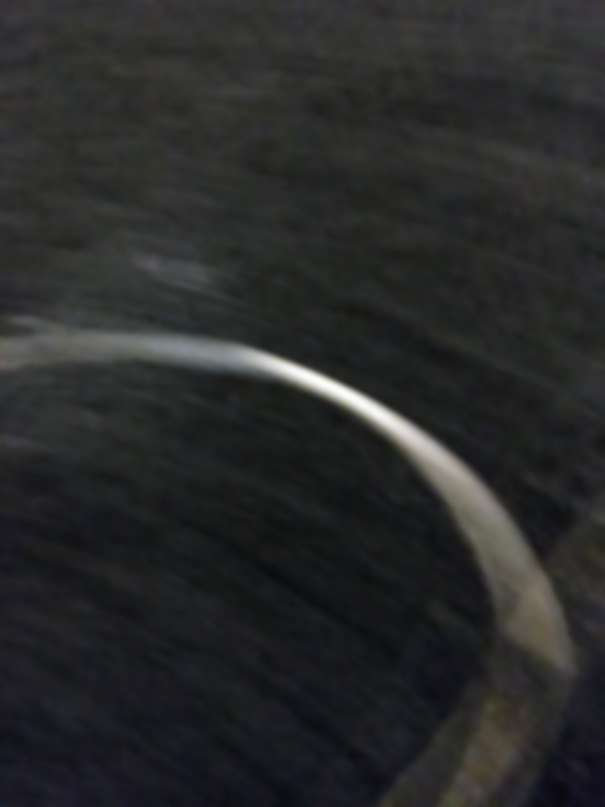 alexandra reill, Cable fades. photo series, 2021 / 2022
3 photos
2574 x 1932 px [4c, 72 dpi] digital
or
17,07 x 12,80 cm [4c, 600 dpi] or double as large [4c, 300 dpi] digital photo print, glossy on alu-dibond
production kanonmedia 2021 / 2022

The photographs are created in the course of the project Photographic notes, consisting of digital snapshots taken in the style of everyday photography in which the artist Alexandra Reill documents her personal life from autumn 2019- [ongoing], in the form of a series arranged chronologically according to the time of the shot.
The images contained in Cable fades are created by chance without Alexandra Reill noticing the serial recording. The three photographs form an independent series whose imagery is characterized by abstraction, caused by the camera movement. It lends importance to the recording of a per se insignificant everyday situation through moving in time – as if abstraction could lead to lucidity . . .


Mounting options
The three photographs are presented digitally, following the chronology of the shot from left to right, on three black flatscreens with a diagonal of about 12. 9′′, hung on a white wall in a horizontal row. The distance between the monitors is approx. 4cm; ideally no wiring is visible.
As an analog wall installation, the photo series hangs as described above, in the form of glossy 4c prints on alu-dibond. The distance between the images behaves in its proportionality slightly narrower than in the arrangement shown above.