Video loop of photographic self-portraits, shot in an artistic spatial installation [*] at the Château-Musée Grimaldi, dedicated to the theme of monitoring and surveillance and capturing the moving image of exhibition visitors in stacked monitors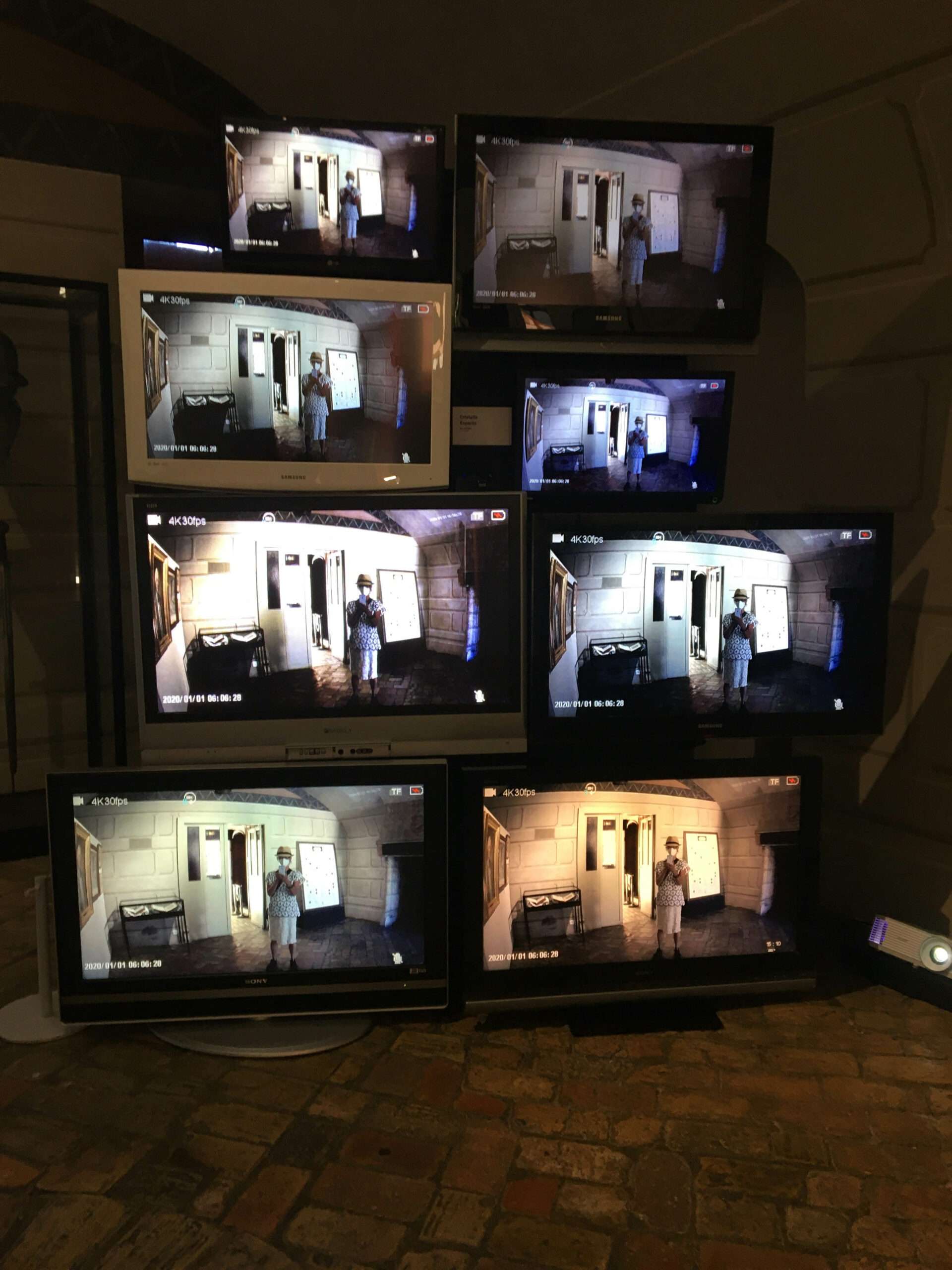 experiental video loop, 2021 / 2022
full hd 16:9 | single loop duration 00:00:41:04
concept | imagery | layout in pre-formatted apple screen saver, style "magazine" alexandra reill
production kanonmedia | cagnes-sur-mer | vienna 2021 / 2022
watch the video online
http://kanonmedia.com/wp-content/uploads/videos/2021_sp_monitoring_web_720p.mov


In the course of a visit to the Château-Musée Grimaldi in Cagnes-sur-Mer, France, the artist finds herself in a room stacked with monitors on which Alexandra Reill is screened in real-time, unsolicited.
The photographs made on the occasion of this situation were taken in 2021, as part of a series of self-portraits that cover the period between autumn 2019 and spring 2022 in the form of a continuous, chronological self-documentation. As part of this work, all images included in the project were subjected to the same sequence of image editing.
The images included in the series SP19-22-monitoring evolved into an independent chronological order of images, from which the video loop was created; the layout is based on the pre-given specifications of the Apple's screen saver called "Magazine".

[*]
At the time being, the author/ s of the spatial installation are not known to kanonmedia; any feedback is kindly requested.

Mounting options
SP19-22-monitoring loops in full screen mode on a black flat screen monitor with a screen diagonal of approx. 21′′, which hangs wirelessly at eye level on a white wall.